SEIZE THE PROPHETS OF BAAL
TO THE PEOPLE
OF BRITAIN AND IRELAND
TO THE 12 TRIBES
SCATTERED ABROAD
TO ALL MEN OF THE ISLES

TO THE SURVIVORS

TO THE PENITENT SINNERS

TO THOSE WHO LIVE IN CHRIST

WHEREVER THEY MAY BE


GREETING.


THE DAY OF RECKONING COMETH
7 HORNS FOR 7 DAYS
REMEMBER JERICHO
AND SHOUT!
It is not expedient for me doubtless to glory. I will come to visions and revelations of the Lord.
I knew a man in Christ above fourteen years ago, (whether in the body, I cannot tell; or whether out of the body, I cannot tell: God knoweth;) such an one caught up to the third heaven.
And I knew such a man, (whether in the body, or out of the body, I cannot tell: God knoweth;)
How that he was caught up into paradise, and heard unspeakable words, which it is not lawful for a man to utter.
Of such an one will I glory: yet of myself I will not glory, but in mine infirmities.
For though I would desire to glory, I shall not be a fool; for I will say the truth: but
now
I forbear, lest any man should think of me above that which he seeth me
to be
, or
that
he heareth of me.
ROMANS 8
And we know that all things work together for good to them that love God, to them who are the called according to his purpose. 29For whom he did foreknow, he also did predestinate to be conformed to the image of his Son, that he might be the firstborn among many brethren. 30Moreover whom he did predestinate, them he also called: and whom he called, them he also justified: and whom he justified, them he also glorified
.
31
What shall we then say to these things? If God
be
for us, who
can be
against us?
32
He that spared not his own Son, but delivered him up for us all, how shall he not with him also freely give us all things?
33
Who shall lay any thing to the charge of God's elect?
It is
God that justifieth.
34
Who
is
he that condemneth?
It is
Christ that died, yea rather, that is risen again, who is even at the right hand of God, who also maketh intercession for us.
More than Conquerors
35
Who shall separate us from the love of Christ?
shall
tribulation, or distress, or persecution, or famine, or nakedness, or peril, or sword?
36
As it is written, For thy sake we are killed all the day long; we are accounted as sheep for the slaughter.
37
Nay, in all these things we are more than conquerors through him that loved us.
38
For I am persuaded, that neither death, nor life, nor angels, nor principalities, nor powers, nor things present, nor things to come,
39
Nor height, nor depth, nor any other creature, shall be able to separate us from the love of God, which is in Christ Jesus our Lord.
FOR THE AVOIDANCE OF DOUBT: THIS BLOG IS NOT AFFILIATED WITH ZIONISM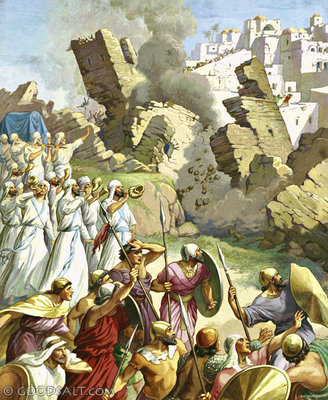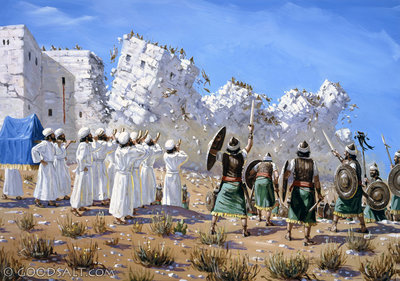 Exodus 22:20
"Whoever sacrifices to any god other than the LORD must be destroyed.